Cordless right angle impact driver Makita DTL061Z, 18 V (without battery and charger)
Data sheet
Battery voltage

18 V

Type

Cordless

Charger

No

Max. torque

60 Nm

Max. no-load speed

2000 / min

Battery included

No

Packaging

Cardboard

Weight

2

Product dimensions (L x W x H)

387 x 78 x 116 mm

Sound power level (LWA)

102 dB(A)

Sound pressure level (LpA)

91 dB(A)

Sound uncertainty of measurement K

3 dB(A)

Vibration uncertainty of measurement K

1,5 m/sec²

Vibration level (3 axis)

17,5 m/sec²

Bolt diameter

M4-M12

Bolt

M4-M8
You can pick up the goods free of charge at: Veiverių st. 153, LT-46417, Kaunas, Lithuania.
Delivery price depends on the weight of the product, the chosen delivery type and location. Our products can be deliver to most of the European countries. Please put an item into the basket and choose location where to deliver to see exact price*.
*The delivery price of oversized goods may be higher than when calculated by weight (eg: ladder), because one of the dimensions is over 2 meters and so on. There may also be a higher delivery cost for oversized boxes, such as a vacuum cleaner or large machine tool, where it takes up a large volume and must be transported on a pallet. In such cases, the customer is additionally warned about higher delivery costs and has the right to cancel the order, or pick up the goods by their own transport.
*Delivery to islands and less rural places are charged extra by our partners DPD.
After courier delivers parcel, inspect it carefully - the packaging must be undamaged. If you notice that the packaging of the delivered goods is damaged, you must not accept the parcel and note in the delivery and acceptance certificate which is provided by the courrier that it was damaged. Please inform us about damaged goods too by e-mail [email protected] or by phone +370 686 47 132.
Your purchased goods in Europe should reach you within 1-7 working days (weekends not included). Exact delivery times are written in the product card, where it shows if it is available from our main or second warehouse.
You can currently pay for the goods using the following payment methods:
Klarna
You will be directed to the Klarna payment options which are: credit/debit bank card, 4 installments, pay in 30 days, financing.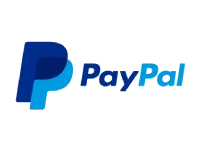 Paypal
There is an additional 3% charge for PayPal payment insurance which is taken directly by Paypal bank. This additional insurance fee is automatically added by the bank to cover the additional costs of Paypal customer service.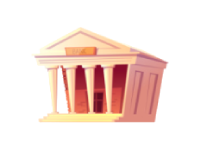 Bank transfer
You will need to pay according to the received pre-invoice, which we will send to you immediately after creating the order. It is important that you enter the order number in the payment destination. The details of the order will be specified in the sent e-mail.
5 other products in the same category: